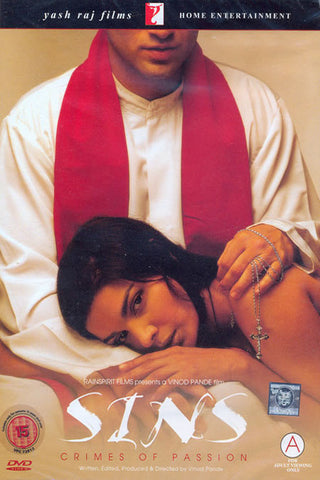 Sins DVD
Sins is a story about human desires obsession and passion. It's about emotions that take over and destroy everything one holds dear - relationships beliefs and morals.It's a story about commiting yet another SIN to uncover the previous one... It's a story of a downward spiral of a man that gives in to the crimes of passion.
Sins tells the story of a priest who falls in love with a young girl and in order to feed his lust commits a series of acts which pushes him and her deeper and deeper into a dark and dangerous world from where there is no come backs. It is the story of the progressive degradation of a man of God and the dramatic 'slip sliding away' of his morals and scruples. It is a story of a fine and upright girl who throws her lot in with this man and has to suffer quietly.
Sins explores the moral corruption of a man and the inevitable consequences that all around him have to bear....
---
We Also Recommend