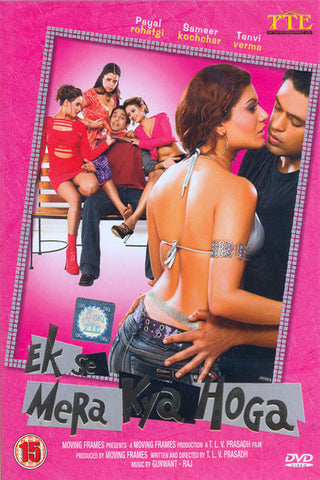 Ek Se Mere Kya Hoga DVD
Bashir (Sameer Kochar) is a philanderer with a vengeance. He assumes aliases seduces young girls marries them and dumps them after enjoying a Suhaag raat with them. Three of the girls he has tricked get together and take him to court. But due to lack of evidence he is acquitted.
The judge's daughter (Payal Rohatgi) who is the lawyer for the three girls vows to put Bashir behind bars. From this point onwards the story becomes ridiculous. Payal and the three girls act out a murder and frame Bashir for it. Scared of being prosecuted for murder Bashir blurts out the truth which the girls record.
---
We Also Recommend