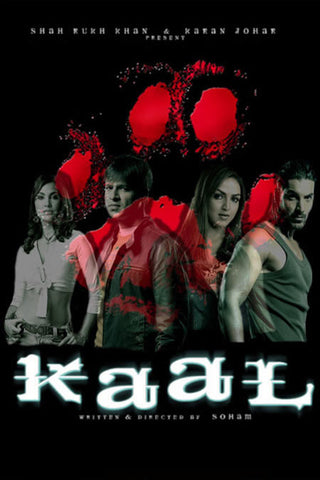 Kaal DVD
Project 'Save The Tiger'.... 5000 tigers left in the wild all over the world.
Location: Corbett Park (India).
National Geographic appoints ace tiger expert Krish Thapar and his wife to find the reason behind the mysterious deaths caused by man eating tigers in the past two months.
Dev and Ishika with his group of friends set out for an adventure trip for the weekend.... Destiny diverts them from going to the farmhouse they had planned and led them towards one of India's biggest jungles for an unexpected ride. The two groups bond together but the same night the fear that revolved around the jungle comes alive. They realize that the jungle is a city of animals which deals in the business of prey.
Now starts a journey with fear panic and trauma as death is felt in the air. The gang comes across Kali Pratap Singh who takes on the challenge of helping them escape out of the jungle which has never been so alive...
In this run for life the only escape is to escape the time of death.....
---
We Also Recommend