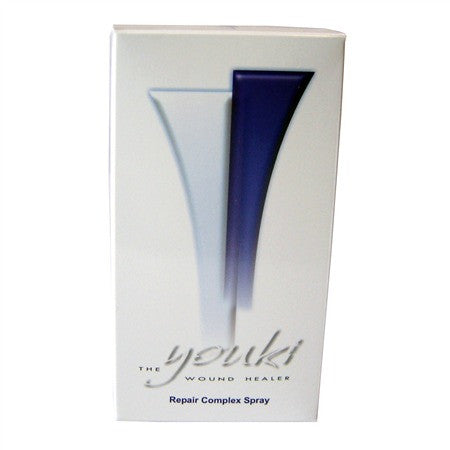 Youki the Wound Healer Spray 100ml
Youki The Wound Healer Spray is a Class 1 Medical Device and is recognised by the MHRA under EEC Directive 93/42 EEC. KingÕs College London recently carried out a study and recognised the theory of wound healing using the Youki concept. An essential for every First Aid box, Youki the Wound Healer is a revolutionary spray-on ÔdressingÕ which helps to cut healing time in half. Youki The Wound Healer supports the skinÕs natural repair mechanism by providing the optimum conditions for healing. Wound healing progresses rapidly through its natural stages, protecting the wound and enabling the skin to heal from the site of the wound upwards.
quick and easy to use, Youki is an instant solution for wound-care problems
there is noÔrip or pullÕ dilemma
suitable for almost any size wound
no need for a huge collection of plasters
suitable for difficult to reach and awkward injuries
Youki The Wound Healer covers most first aid eventualities. Youki Wound Spray is ideal for ÔdressingÕ for
cuts and grazes
lacerations
minor burns
post cosmetic procedures
slow-healing wounds, including leg ulcer, pressure sore and diabetic foot ulcers
With Youki there is no need for conventional bandages, plasters or dressings - Youki just sprays on and dries in seconds to form its own protective breathable membrane over the injury. Youki comes in a handy spray bottle Ð convenient for use around the house, or for popping into a pocket or handbag to take on holiday.
---
We Also Recommend