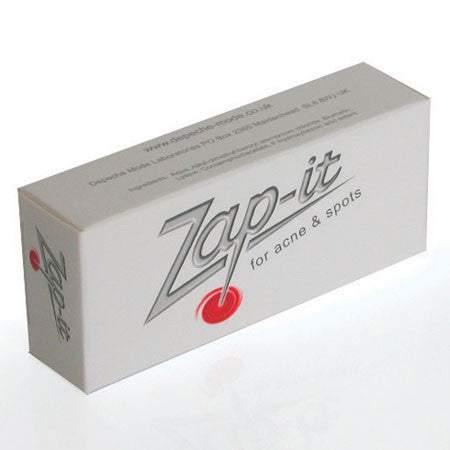 Zap It
Zap Those Zits with Zap-It
Targeted Relief for Pimples & Spots
Zap-It is a groundbreaking weapon for combating the misery of pimples and spots. Zap-It contains a unique formula of natural enzymes and anti-microbials which help to heal spots and prevent them from developing.
It comes in a handy pocketsize bottle and is quick and easy to use. Just dab on Zap-It as soon as you feel the tingle of an approaching spot.
Zap-It helps to quickly unblock the pore while a special agent releases a burst of healing oxygen and anti-microbials helps to eliminate any harmful bacteria.
Zap It is powerful and effective yet gentle enough for the most sensitive skin.
Zap It is effective in combating pimples and spots including premenstrual and stress-induced spots
Zap It helps to prevent pimples and spots
Zap It helps to reduce inflammation and discomfort
Zap It safe for even the most sensitive skin
Zap It does not mark the skin
Zap It helps to minimise scarring and hyperpigmentation
Now when you feel a spot coming on don't stress yourself just Zap It!.
The name says it all...
---
We Also Recommend