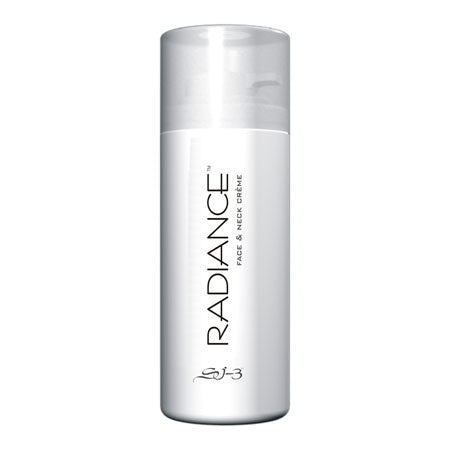 Radiance Anti-Ageing & Brightening Cream 50ml
Radiance Brightening Cream
(Formally Radiance Face & Neck Cream)

Daily cream specially formulated to help the appearance of
pigmentation fine lines and uneven skin tone.
A protective barrier forms reducing water loss and preventing further dryness by conditioning and re-hydrating the skin. Light reflecting particles protect against the sun helping to limit photo damage prevalent in regular exposure to the sun.
helps to reduce uneven skin tone

stimulates healthy regeneration of skin cells

protects against UV exposure

forms a barrier against aggressive environmental factors

helps stimulate cell regeneration

frees pores of impurities
Radiance Brightening Cream is enriched with plant extracts and oils supplying essential nutrients to the skin stimulating a deeper circulation and assisting in the regeneration of already damaged cells. This allows the skin to effectively control and reverse the visible signs of deterioration such as fine lines broken capillaries uneven skin tone and pigmentation.
---
We Also Recommend