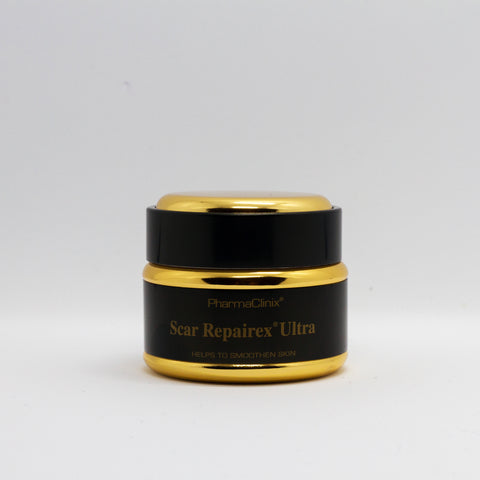 Pharmaclinix Scar Repairex Ultra - Gold Range
Scar Repairex Ultra cream has been especially formulated to reduce old & stubborn scars.
It is especially useful for:
Scars more than 2 years old
Burns where hypertrophy is common
Delayed & slow-healing scars
Scar Repairex Ultra promotes healthy cell regeneration to win the race over fibrosis.
Scar Repairex Ultra is recommended throughout the world by:
Clinical Dermatologists
Plastic Surgeons
Aesthetic Clinics
Pharmacists
Even after suffering for many years with scars; you can now regain a much smoother & clearer skin!
Excellent, visible results will be seen within EIGHT weeks!
Ultra Scar Repairex From Pharmaclinix's Gold Range
---
We Also Recommend