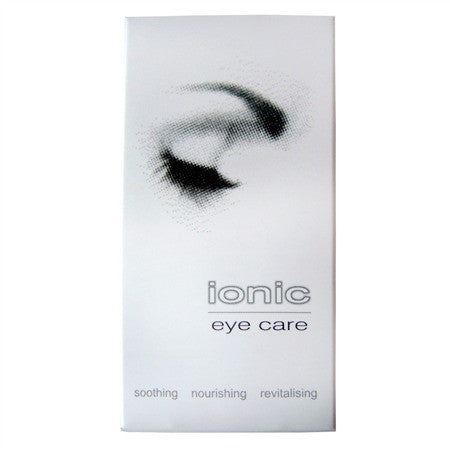 Ionic Eye Care System 2x15ml
The Ionic Eye Care system is a special restorative treatment for refreshing and rejuvenating the sensitive skin around the eyes. Ionic Eye Care brings back the sparkle to tired eyes, and combats dark circles, fine lines, puffiness and sluggish skin caused by age, stress, fatigue and a hectic lifestyle. Ionic Eye Care is a twenty-minute, two-part tonic, consisting of a treatment masque and an eye cr?me:
The soothing Gel Masque contains a unique combination of fruit and plant extracts (pineapple, tomato, arnica, rhubarb, mustard, alfalfa and passion fruit), amino acids, vitamins A, C and E, and all essential minerals.
The Eye Cr?me is a special formula of natural proteins, amino acids, avocado and jojoba oils, comfrey, arnica, liquorice and vitamin E.
Together, they lift, nourish and strengthen the skin, while improving circulation and lymph drainage. They act to:
reduce the appearance of dark circles
soften fine lines
lift and strengthen the skin
eliminate puffiness
rehydrate and nourish dry skin
improve elasticity
---
We Also Recommend